The Chinese manufacturing economy is slowing due to rapid expansion. Most of the manufacturers are struggling to sustain growth, and most are discovering that their efforts are inadequate to meet the market demands. To restore growth, Chinese companies must go through a digital transformation using new data-driven methods and digital technologies like Artifical Intelligence (AI), Augmented Reality (AR), Internet of Things (IoT), Robotic Science and more to optimize their existing business. While some of the tech innovators of China such as Baidu, Alibaba, Tencent, Didi Chuxing, ByteDance (TikTok and Toutiao), RED and Meituan Dianping are showing accelerated growth in digital transformation, most of the Chinese companies have not even begun their digital journey. To stay ahead of the competition, these businesses need to go through digital transformation.
For decades manufacturing companies dominated every largest company ranking on the planet. They were synonymous with success and economic power. China with a 25% market share in the world's manufacturing activity ranks the highest in comparison to any other country.
A large population of skillful labors and inexpensive labor costs drove the country to be the world's factory over the past two decades. But suddenly things started to take a turn and manufacturing started to lag behind. The introduction of robots and automated machines were started in factories on a large scale. Some firms even took it a step further by building completely automated machines relying solely on robot manufacturing without human instructions. The whole manufacturing process is linked to the cloud which makes it possible to monitor all real-time statistics and situations inside the factory.
An innovative type of industrialization is happening in China and the final result is crucial to the economic prosperity of China in the coming decades. The concept of intelligent manufacturing has been encouraged by the Chinese government by issuing the "Made in China 2025" strategy in 2015. The idea of "supply-side reform," was also introduced later that year in order to upgrade China's manufacturing sector.
China's real economy was not very good in the past decade and the reason was that many entrepreneurs decided to leave the manufacturing sector to enter into financial or property sectors. However, the real economy is slowly gaining hold again. China's fresh industrialization is a continuous process, and it is absolutely worth the anticipation.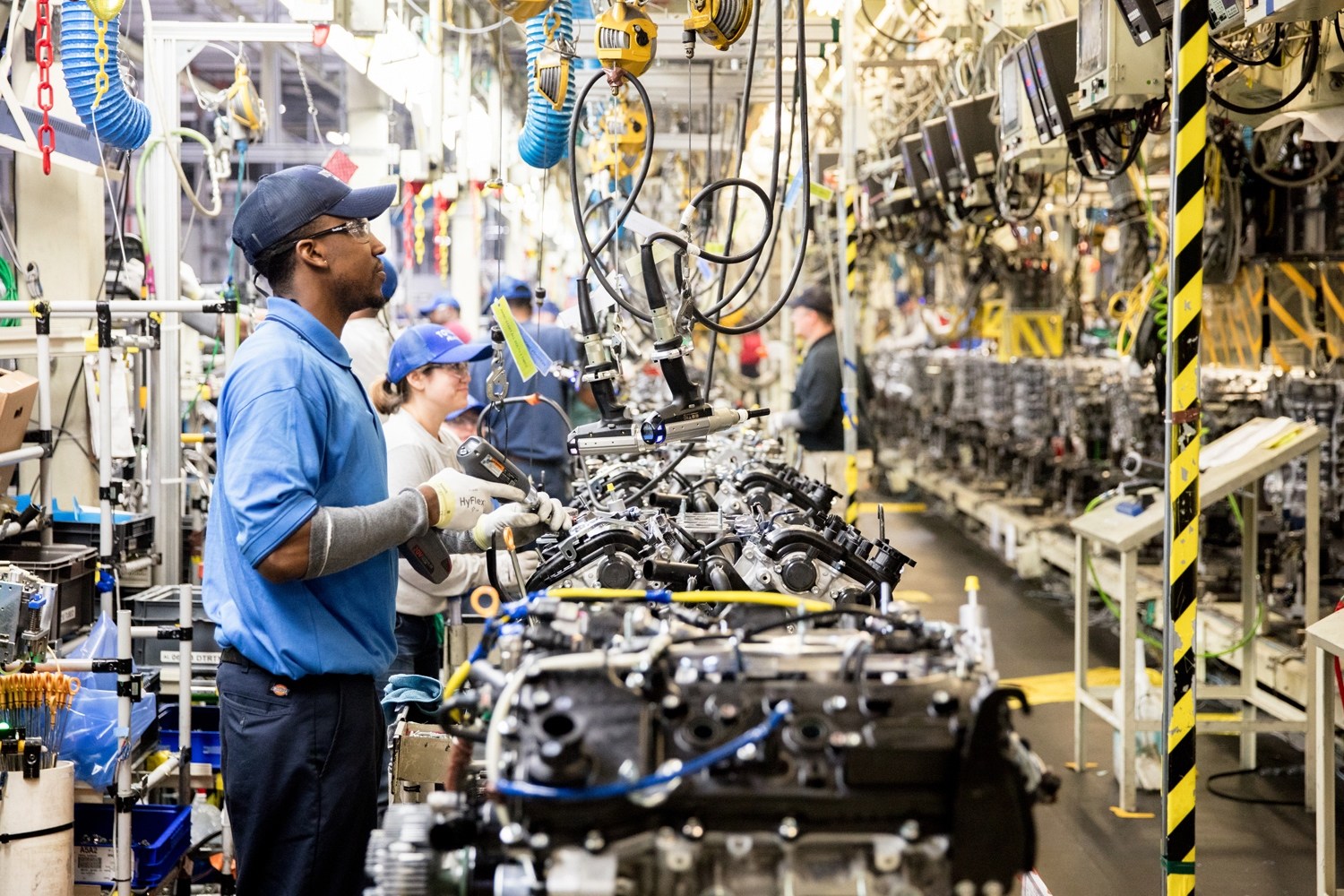 China is considered the world's factory but it was not always the case. Earlier in the 2oth century good were produced and sold in the same area. American goods were made in America, European goods were made in Europe. Later, goods could be shipped worldwide at a very cheap rate which made it possible for companies to relocate their production side to the other side of the world.
The best example we can find of the digital and technological revolution that China has undergone exists in what is already known as the Silicon Delta. The Pearl River Delta became one of the most important economic poles on the planet. Here we can find some of the engines that explain the impressive growth this region of the world had in recent decades. Among others, the Delta contains places like Hongkong, Macau, Foshan, Guangzhou, and Shenzhen. Shenzhen as an example can explain what has happened in this part of the world. Shenzhen, a city of more than 12 million people whose economy has surpassed that of Hongkong itself was no more than just a fishing village just 3 decades ago and then went on to become a global technology epicenter.
To better illustrate this point, every single year this city registers more international patents than France or the UK. Almost 15 million people live in it and now it is all set to become a tech nirvana for the world's hardware startups. Since 1979 when Shenzhen became the first economic zone of China, its economy has grown at an annual average rate of 22%.
Shenzhen is now considered the electronics manufacturing capital of the world. Big electronic manufacturing giants like Apple, Samsung, Microsoft, Sony, Canon, all manufacture products in Shenzhen. In fact, this city manufactures 90% of the world's electronics. Things are inexpensive in China and so are the labor costs. Interestingly, there is no tax charged on exports in China and there is no tax charged on imports in the US. Items like tablet PC's are not even charged custom fees in the US which means some products can reach from their factory in China to the US stores entirely tax-free.
Shenzhen's development and growth are mainly led by digital and technology companies like Royole, which aspires to become the world's leader in folding touch screens which is something that is considered indispensable for the future of communications.
China is not just a production country anymore, it's now about engineering and innovation in this digital transformation era. Hence it is a new step for them not only as a country but also as a global player.
In China, bats are no longer a mammal. It stands for the 3 largest internet giant companies who have led the 1st wave of digital transformation
B: Baidu
A: Alibaba
T: Tencent
Baidu is the largest Chinese search engine and is only 2nd to Google in the global market share.
Another Chinese company on the global market Alibaba is all about a new type of entrepreneurship. It's about innovation and about being relevant in the global market, which means they are not dealing with solutions only for the Chinese domestic market anymore, it's now really redefining what is relevant in the global market. They have transformed traditional retail with a complete digitization of commerce and simply refer to this as New Retail.
Tencent is not only China's biggest social network but its the largest gaming company in the world. Now it's also the 5th largest internet company on the planet.
However, this is just the tip of the iceberg and these companies need to ramp up their digitization efforts and strategies on a much larger scale to achieve the country's digital transformation objectives. Manufacturing is not a totally workable industry for the country long term. The irony is that due to the economic growth that manufacturing encouraged in China has amplified labor prices to an extent where manufacturing becomes less competitive.
Before China started manufacturing, it was a country where poor farmers lived. But now the country has a real middle class and it is expensive to live in cities. There was a time when youth would move to China just to make some money for their families back home, but now people are actually moving to China permanently to live proper urban middle-class lives.
However, manufacturing is becoming less labor-intensive every day as advanced robots and automation are used which makes everything even more inexpensive. It is possible that the manufacturing lines that can be automated return to the United States and to the rest of the western market. Since the cost of robots is the same whether they are in the United States or China. Therefore the manufacture of products in the US means saving on shipping costs and it is also beneficial for PR. Also, the labor-intensive jobs upon which China flourished in the past decades are moving to less developed and less expensive countries like Vietnam, Bangladesh, and India.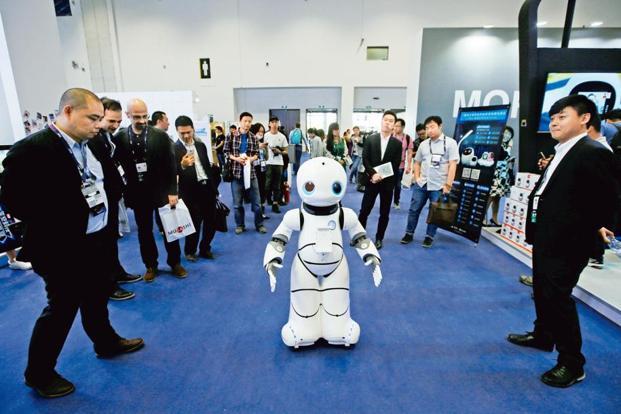 The response of the Chinese manufacturing firms to this is that they started their own factories worldwide. The strategy that might benefit China in the future is that the firms should be based in China. Their proximity to the production lines can be advantageous as they can then cut down on development costs and time.  This strategy has been tried by Shenzhen based startup's like Anker, DJI, and one plus and they have benefited from it. But more and more firms are trying this formula.
A decade ago a company would be struggling to make its own name in Shenzhen because the retailer would be a barrier in between the manufacturer and consumer. But due to the success of on Amazon and other e-commerce sites, it's now conceivable for eastern companies to sell directly to the western consumer using a structure that rewards for quality over price. It is a suitable time for Chinese entrepreneurship.  If Silicon Valley dominates in software startups, Shenzhen rules in for hardware development and manufacturing.
So what is the next step for China regarding heading towards a holistic digital transformation strategy?
Globally, digital transformation initiatives are aiding the enhancement of operational efficiencies. However, China tends to focus its efforts to drive customer demands and experiences.
In the next wave, they need to channelize their digital transformation initiatives on manufacturing process automation, and internal efforts around HR, employees and legal. Big Data analytics, AI, IoT, cloud computing and other internet-based innovations need to be utilized aggressively to win the race as the world's most digital economy.
China is now starting to build a digital business. The plan is to start investing in some powerful technologies and develop their workforce. Having a solid strategy and vision are key.
So why are we going to see incremental digital growth in China?
The number of highly qualified young people is outstanding and the talent pipeline in growing abundantly
The qualification and expertise level amongst the youth of China is high
The digital transformation efforts are being mostly led from the top by the CEO's
The engineering quality in China is starting to go through the roof which means that they are not copying any more. More and more software cloud-based based solutions would be invented in China and they would compete with Silicon Valley in a big way
Digital technology is consciously being used to accelerate growth
Efforts are being initiated to build security and privacy into everything
Companies are investing in digital skills and the abundant talent they have readily available
IT investments are being made to better manage data and cross-functional efficiencies
They are beginning to integrate digital goals into all departmental and staff objectives
A successful digital transformation requires participation, engagement, and buy-in of the entire business. The goal is to smartly link all vital contributors across the value chain by customizing the approach to digital transformation. The focus should no longer be on having a standardized approach but instead should be an amalgamation of lean manufacturing, a concrete management framework and nurturing evolving mindsets and capabilities.
A new China is emerging and we are going to have to get used to more and more innovations coming from this country and of course, that's a good thing. Silicon Valley needs some competition and that means that in the next few years the pace of technological development will accelerate rapidly.