What Is Digital Transformation?
Digital Transformation means the use of digital technologies to create business innovations that change the already existing industries or form new ones altogether. It is about reimagining the way to bring people, data, and processes together. Form a Digital Transformation strategy that emphases on these three parts in order to create value for your customers and to retain a competitive advantage in a digital-first world.
Nowadays the demand of the consumers is complete personalization, custom-made offers and seamless interactions through any possible channels. Customers are now more "digital" than ever. Visiting a mall or a brick-and-mortar store is not the only option for them. Retail is literally in their pockets now. It has become easier to handle your shopping routines using a smartphone or any such gadget.
All the innovations that can offer a customer with a smart customer-first Omni-experience are actively used by digital shoppers. Customers are aware of the latest technologies and its benefits which are becoming a headache for traditional retailers. Therefore digital transformation in retail is important in order to survive in the market. There is no one rule or strategy of digital transformation that can be followed by a company to attain success. It will always be different for different businesses, however, the goal is the same and that is to provide new and advanced value to customers.
Integrating Digital Transformation Into The Retail Industry: Disrupt Or Be Disrupted!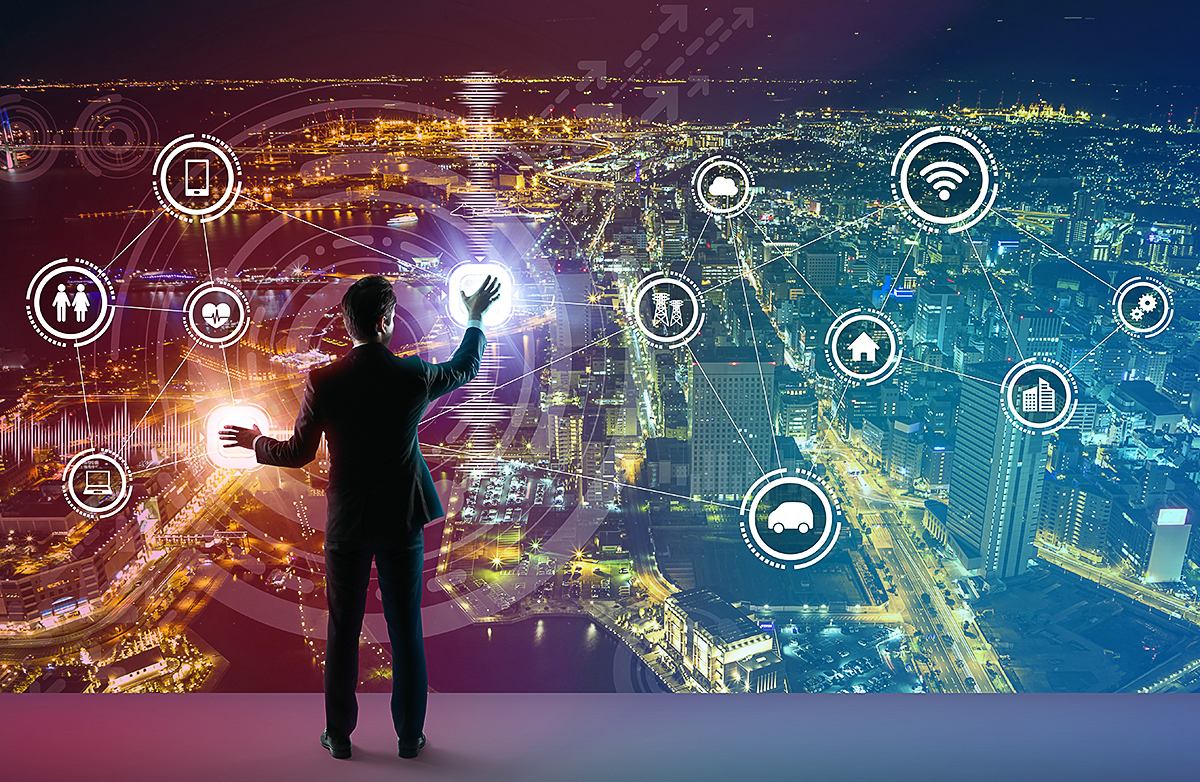 Almost everything is digital nowadays and if retailers have to achieve customers' loyalty then it is a must to invest more in tech solutions. In order to improve their businesses, retailers have adopted Artificial Intelligence, Big Data, the Internet of Things, and Virtual or Augmented Reality.
Your retail, as well as the general structure of your organization, requires a complete shift so that such latest and pioneering technologies can be implemented. Digital transformation requires a core reestablishment of your business. You have to turn your business into a digitally tuned retail machine. Earlier, the needs of retail lead to the growth of new technologies. At present, the IT industry is developing so fast that retail has to keep pace with the latest trends and be flexible so that it can provide flexible services.
Such spending will take your business to newer heights of success. Many companies including Amazon focussed on technology and providing convenience to the customers, as a result, achieved a loyal audience of Omni-shoppers which increased their revenue by a huge margin. A word of caution for the retailers is that they need to reconsider the influence of technology on their usual business strategy. If they slack in this then the probabilities to succeed are not very good. But how can retail manage digital transformation efficiently?
Undergoing Digital Transformation: You're Not Alone!
Generally, retailers with creative ideas and novel concepts have been at a crossroads as to whether they should work with the in-house IT teams or hire a tech-oriented outsourcing company. Since the IT industry is developing so rapidly that retailers generally prefer to go for outsourcing, which is usually kept as a secret though. It is found that retailers have a tendency to go for outsourcing when it comes to software development, project realization, and digital management consulting.
The reason can be that the in-house teams might be unable to cope with the continuous stream of evolving technologies and present them as solutions that work. Few retailers can claim to have teams that are strong enough to provide personalized and print clothing straight in a store or to offer shoppers an opportunity to see how certain furniture would look like in their houses. Therefore retailers now choose to engage industry professionals to follow the latest digital capabilities and create a digital transformation strategy. It is more rewarding and less expensive than trying to succeed in using internal resources.
When It Comes To Choosing A Technology Provider, How Can Retailers Avoid Pitfalls?

Technological companies that focus only on software development are not sufficient. Preference should be given to IT vendors who are well-versed with the nuances of the retail industry. For correct transformation consulting, a chosen solution partner need to have complete knowledge of the exclusive challenges faced by the retailers and figure out a way to deal with them and use new technologies to deliver value. an appropriate technological associate should be aware of the significance of high-quality software as well as its relevance to the retail industry.
As a retailer, you need to understand that digital transformation is a process of business evolution. What you should not miss out on is the moment to implement it. If you focus on keeping competitive positions on the market, digital transformation is an unavoidable course anyway. Follow these changes but with the right partner.
Conclusion:
Digital transformation is real and already here. Retail as a business is as much about products as it is about customers. Understand that now retailers won't be able to make money by optimizing their product-driven processes. They have to transform themselves from product-centric to customer-centric and move from efficiency to flexibility, from optimization to inspiration.