Government agencies need to start on digital transformation to deliver valuable digital services which can improve the livelihood of their citizens all around the world. The digital technologies can help government agencies to:
Understand their citizens in a better way and achieve better results
Provide services more effectively and efficiently
To deliver best solutions to various policy challenges
Engage with other partners to implement new services & models
Launch innovative public services and get revenue out of it
Here are some of the best examples of digital transformation by various governments:
Smartphones and Wearable Tech Boost Manchester Police
The use of smartphones, tablets and wearable tech by Greater Manchester is helping them to tackle various public-facing activities which involve less paperwork. They use a particular mobile app to complete key policing procedures on the spot, such as taking witness statements, logging evidence and consulting the main database.
Cloud-Based Platform Improved Child Care Protection Services in Australia
The Department of Family and Community Services (FACS) in South Wales, Australia has replaced 14 distinct legacy systems with a single cloud-based platform. It incorporates, matches and combines data to provide a holistic, single view of every child and young person under care. To govern data sharing, strict controls and protocols have been established. The platform streamlines the process for everyone including frontline staff, service provider organizations, family and caretakers to access and share information and improve collaboration between all those involved in the support of the child.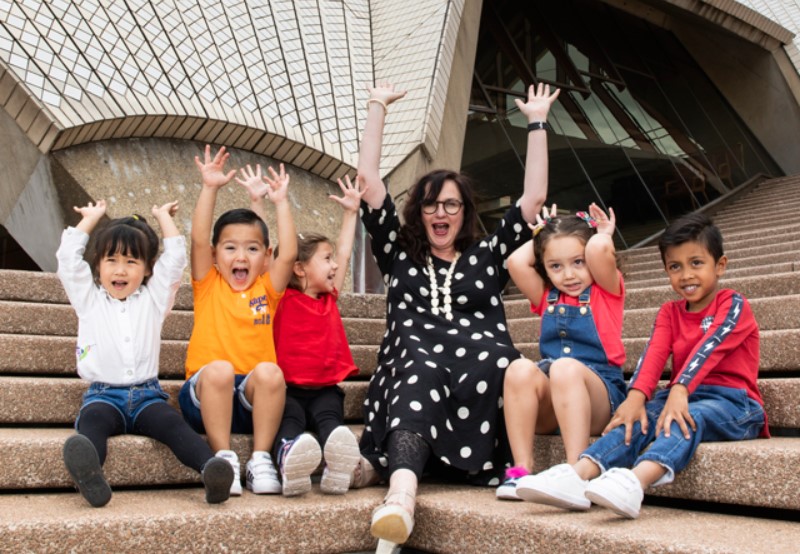 Intelligent Automation Helps a UK Local Council Improve Essential Services
Intelligent automation is helping the City of Edinburgh Council in the United Kingdom to sustain essential services in a challenging environment.
Managing Cybersecurity Risks For Norway Railways
Bane NOR, Norway's rail infrastructure provider is working continuously with a next-generation traffic control system. NOR introduced new technologies such as IP (Internet Protocol)-based traffic management, new IoT systems and analytics to streamline risk management process for cybersecurity. The cybersecurity improvements have led to more transparency regarding risks, passenger safety and making the network & data more secure.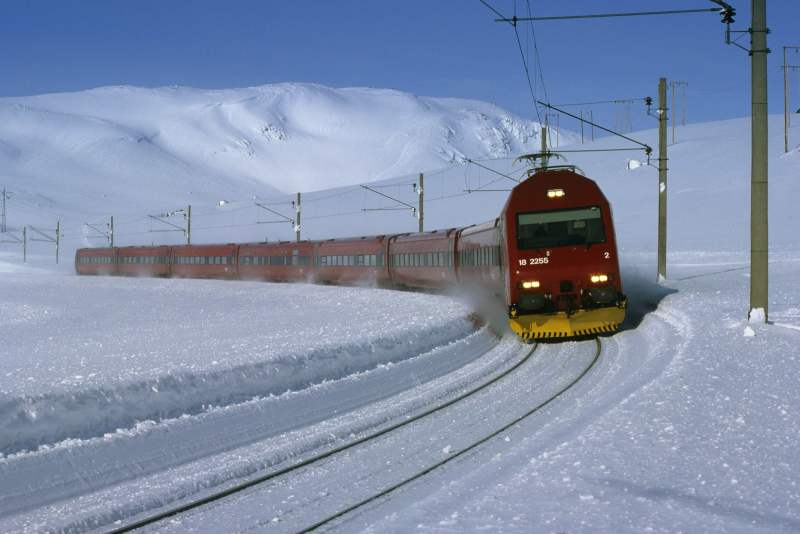 A primary driver of digital transformation in government is 'citizen demand'. Budgetary concerns are also often a reason for digital transformation. Digital transformation is now being perceived as an opportunity to prepare for a technologically advanced citizen-centric era.
The government is constantly being challenged to deliver greater value to not only their citizens but also businesses and communities at large. It is also an opportunity to make the government more agile and cost-effective from developing an initial strategy and innovation to creating the best possible user experience.
Expectations are being shaped by digital experiences across the spectrum and it is time for the government to become part of this innovative digital world. Its no longer about dabbling in some changes, citizens expect things to change drastically. The expectations include access to government services across devices, customized information availability and permit to make transactions online. The need is to be faster and on the go and government must be as agile in this digital world as the common citizen is. This means rethinking entire strategies and structures to become digital across the government agencies is important. To build trust among citizens, government agencies should use the right digital technologies to deliver exactly what citizens expect from them.
Let's discuss how these digital transformation efforts are aiding the government to achieve the best results:
Innovation Through Automation:

 
The use of cloud solutions by the government is increasing and by choosing what services can be deployed more effectively via cloud they can serve citizens better by a reduction in internal costs and utilizing fewer resources.
Millions of people use various government services every day, transactions such as renewing a car registration, veterans applying for health care, immigrants seeking habituation, etc. More services are going online with the technology landscape changing quickly. The government is now leveraging the opportunity and is thinking of how future services can be delivered. This is being done by using automation to avoid duplication of effort, making better use of data, improving government decision making, reducing expenditure and delivering services the way people want. This can best be done by using a model that puts an individual at the heart of government service delivery framework that protects the data, allows to choose what information is shared and seamlessly links all agencies one might deal with.
Workers who were previously occupied with data gathering, paperwork, emails, reporting are now leveraging automation efforts and the use of cloud services to manage their operations from end to end leading to a more efficient and effective way to serve their constituents.
Creation of Smart Cities:
Integrating digital and technology solutions into the infrastructure through services like Big Data, IoT (Internet of things), the Cloud, Blockchain and a combination of various such revolutionary digital systems are enabling improvements in the economy, creating jobs and enhancing safety through applications like autonomous vehicles, smart policing, IoT sensors, smart streetlights and more. Smart cities are using these technological collaborations thereby aiding the government to connect, secure and deliver a better quality of life to the city and communities at large.
Collaboration Between Government Entities
The exponential growth of digitizing projects comes with its share of technical issues and concerns. Digital collaborations can help overcome some of these common issues. This leads to best practice sharing, expands learning and professional networks and leverages an efficient use of resources to serve citizens effectively. The synergy also helps deliver high-quality solutions to increasingly complex problems at a quicker pace. A cross-agency collaboration helps government entities financially, strategically and managerially. 
Conclusion:
Digital transformation has become crucial in government agencies. The demands from citizens to save time and labor is the main cause for the government to go digital. The success of government bodies through digital transformation will rely on  flexibility and adaptability and how citizens accept all these changes. this entity shows to the one constant of the new digital age, change itself.
Continued digital evolution may see some public bodies struggle as the environment changes around them, others will take advantage of all that digital transformation can offer:
Re-imagine their services

Continually innovate the way they engage with citizens

And thereby thrive and revolutionize the approach to governance