Due to COVID-19, businesses are adapting to an increase in remote working and cybersecurity has become the main driver of digital transformation efforts. The motive for digital transformation is not only cybersecurity but the advantages of the cloud, data analytics, and more innovative network infrastructure are also made clear. The need to adjust to digital culture, business process automation, and selecting the correct cloud strategy is among the major challenges for IT leaders.
Cybersecurity: Main Focus For Planned Projects
IT leaders also made it clear that adjusting rapidly to the latest methods of functioning is the top challenge they need to deal with in the future. The main focus of planned projects in cybersecurity. Cybersecurity is considered the chief focus for planned projects, followed by cloud, data analytics, and network infrastructure. The main challenge that IT leaders have to overcome in the future implementing digital culture for work followed by automation of business tasks and processes, and selecting the correct cloud strategy.
Most Significant Barriers To Digital Transformation Projects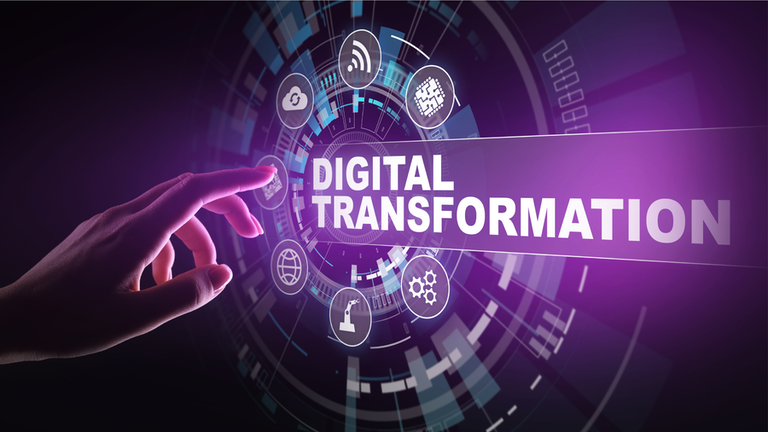 The digital transformation projects are not delivered on time and as per budget show varying organizational dynamics that are being increased by COVID-19. Digital transformation is now a priority for businesses of all sizes. COVID-19 is both a catalyst and a leveler for digital transformation and there is a change in which technologies businesses are investing in.
Since a large number of employees now work remotely which has revealed issues with IT strategy and revolutionizing the core tech stack has become a pressing priority for almost all companies. Cybersecurity measures, network infrastructure, and cloud strategy are some areas of many businesses that require urgent adaptation for a distributed workforce.
Setting Cyber Protection In A Business Context
The majority of the service owners and customers know digital, yet they require support to understand where the irregularities are, what and where are the risks, and how to deal with from any downtime quickly. Support from the IT department comes in here.
A perfect balance can be set up between allowing flexible fast services and the requirement to avoid threats from bringing down service lines. However, to do this efficiently, it needs to abandon its conventional role and admit that training in digital security is also required by others.
What Does This Mean For Cyber Security Within Your Organization?
When a company becomes actually digitally enabled and it reaches beyond the conventional IT boundary, the security processes that protect services need to become more adaptable. Intelligence-led requirements of the security to be made into all digital activity from the very start. Viewpoints need to change, as security cannot be the role of one individual or department. To function properly, business leaders are struggling to clarify what the future digitized state of their companies will be and the way their business models will grow in the future.
The company can start putting the right pieces in place to do this kind of tactical digital planning. This planning usually involves choices including developing and changing some applications to the cloud; updating on-premises IT to make it is more cloud-like; advancing supply chains to be more automated and adjusting the corporate culture to be more digitally natural and receptive. Digital transformation needs to focus on cybersecurity instantly and strategically.
If the basis of the business is on digital technologies; if the customer experience is affected by digital communication; if ubiquitous access to applications and data is due to employee productivity then cybersecurity must be built into all parts of the business. When you view digital transformation from that viewpoint and convey your strategic goals to your cybersecurity leaders only then can you define how much cybersecurity danger the company ready to deal with?
You need to make sure that your cybersecurity is aligned with your digital transformation business goals. Each company is becoming a data company as your data is not in one central location, security is required everywhere to guarantee there is visibility into the information, and the company is not harmed by any third-party.
Another significant concern in decreasing threat is cybersecurity insurance. Companies are increasingly investing in cyber insurance with the help of digital transformation. But only having insurance is no assurance that the organization is a sufficiently shifting risk. Therefore business leaders need to investigate more deeply into cybersecurity insurance.